For Immediate Release
April 9, 2018
JACKSONVILLE, FL - In keeping with the nationwide charitable donations made during the Subaru "Share the Love" campaign, Subaru of Orange Park is presenting an $18,000 check to Nemour's Specialty Care, at 10am on Wednesday, April 11th at the Subaru of Orange Park dealership located at 7023 Blanding Boulevard.
Jack Hanania, President and CEO of the Hanania Automotive Group and Subaru of Orange Park will be making the presentation and explained the significance of the donation, "This donation represents untold efforts made by the entire Hanania family of associates here in Jacksonville.  Subaru has always been committed to giving back to the community and, as one of their most successful and respected Subaru dealerships in Florida, Subaru of Orange Park is proud to be able to make such a significant contribution to such a worthy and valued facility."   
The
Nemours Children's Specialty Care
, Jacksonville provides pediatric care, research, education, prevention and advocacy. The facility treats more than 81,000 children annually and specializes in cancer care, pulmonology, endocrinology, orthopedics and other areas. 
Subaru of Orange Park is among a large family of 18 dealerships within the Hanania Automotive Group including dealerships located in Chattanooga, TN, Birmingham, AL, Miami, FL and Estero, FL. Twelve of those dealerships are in Jacksonville, representing some of the industry's most respected and popular automotive brands. All of the dealerships are involved in their local community's civic, non-profit and athletic programs including sponsorship of the Jacksonville Jaguars.  
Hanania added, "Giving back to the community in an integral part of the Hanania culture.  And the only way we can continue doing so is to continue being successful.  It's a pretty simple formula actually. We do whatever is necessary to provide our customers with complete satisfaction in every area before, during and after the car-buying experience. This ensures that our dealerships thrive, thus giving us the ability and means to play and integral part of the health, prosperity and growth of our communities."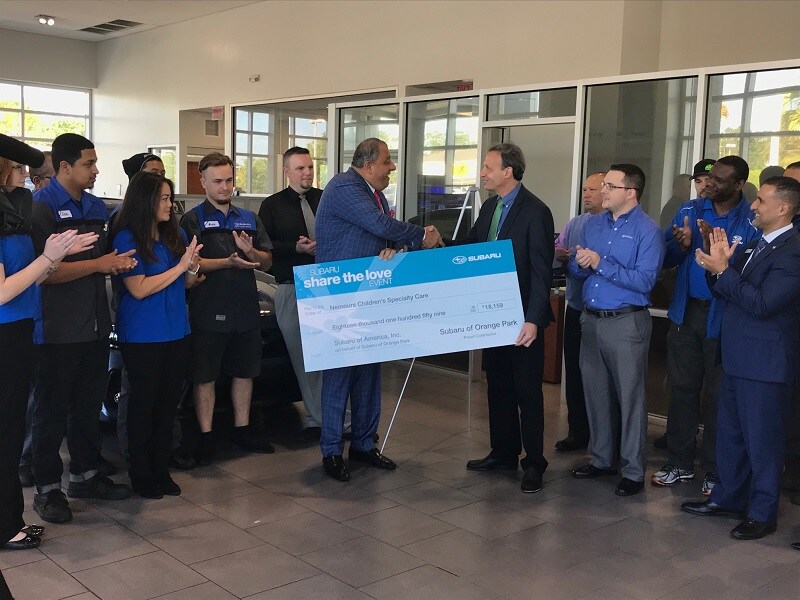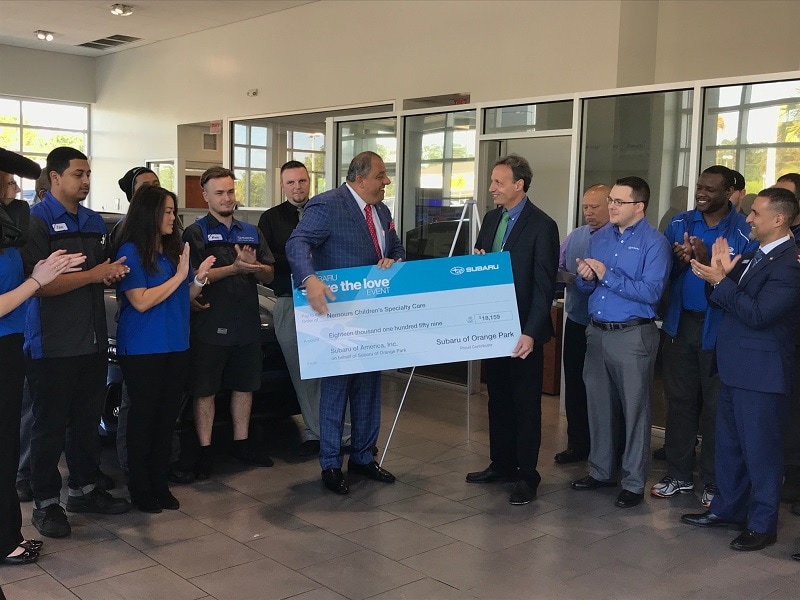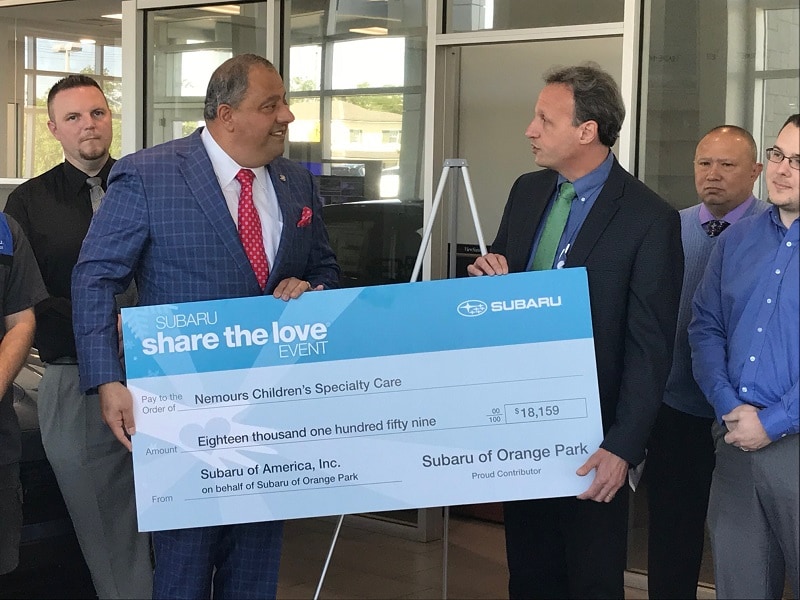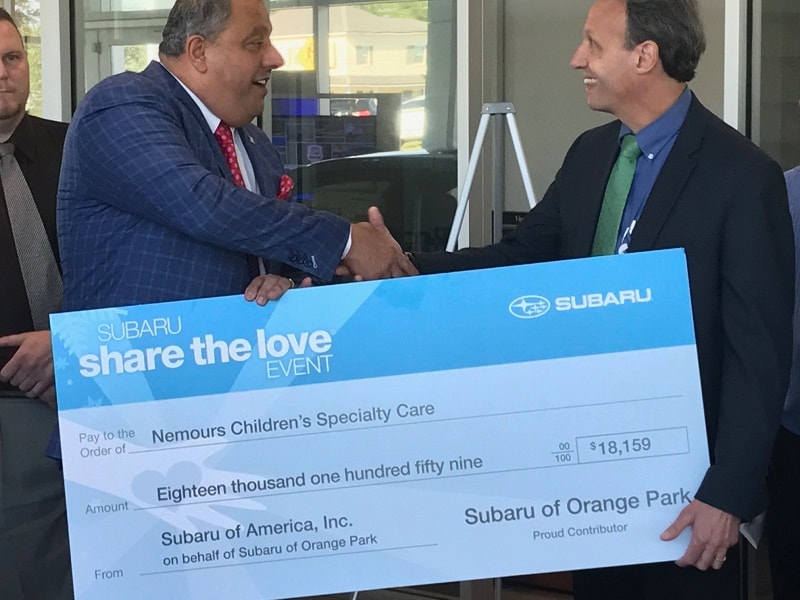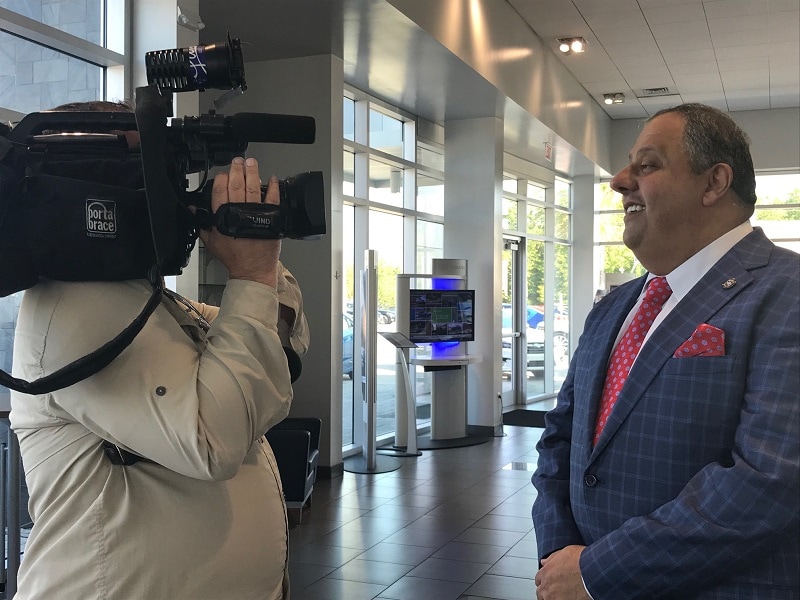 For more information, please call the
Hanania Automotive Group
at (904) 777-5603 or make an inquiry below.